Besides the natural resources provided from foresting and planting, mining is the process of extracting natural resources from the Earth, to be used as raw material in our everyday lives. Mining engineering teaches you how to complete mining efficiently, while taking into consideration the environment and social responsibility. 
Although the concept of mining is simple, understanding the process of this essential field can be quite complicated. Studying mining engineering involves studying exploration of mineral, planning and designing of surface and underground mining, operational activities, reclamation and closure, and many more disciplines that offer careers on-site or office jobs. In addition, as mining costs and revenues are counted in millions of dollars, or even in billions of dollars in some cases, its impact on the economy is enormous. Therefore, mineral economics is a significantly important subject, which is taught in most academic institutions and can be pursued as a career for students who are interested in finance. 
Technology is also a huge factor in mining, it allows mining to extract minerals from the Earth more efficiently, helps conduct the operation faster, and ensures that our environment is safe and protected. Therefore, software and artificial intelligence play a huge role in mining, where students interested in programming or computer software can also pursue a career in mining, knowing that they are contributing to life's essential industry that provides us with our everyday raw materials.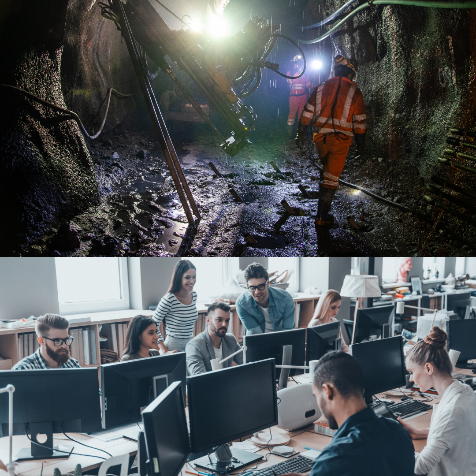 Besides the experience of a rewarding career, the mining industry pays extremely well, and offers the opportunity to travel to work on site. Also, several big conferences and tradeshows are active yearly worldwide, offering you the opportunity to meet people who contribute to society's main source of technological advancement from all over the world.